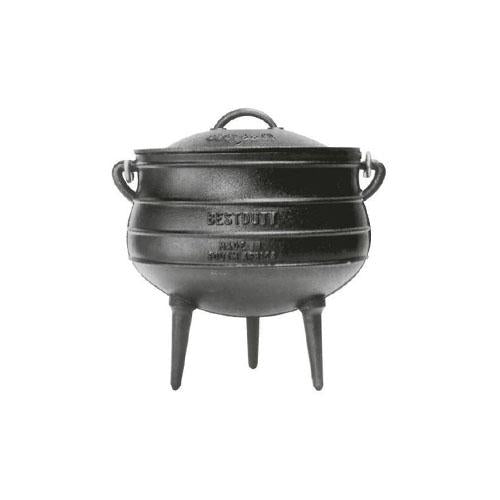 Sale!
Traditional pots for potjiekos/stews .
Capacity 6 litres
They should be treated before use as follows:
1. Wash out thoroughly with boiling water and scouring pad and dry over a heat source.
2. Coat inside with any cooking oil and heat until oil begins to smoke.
3. Using a paper towel, wipe inside clean. Repeat until towel wipes clean.
4. The pot is now ready for use. The more you use it the better it becomes.
5. After each use wash, dry and coat inside with oil.
6. Store in a dry place with absorbent paper inside.